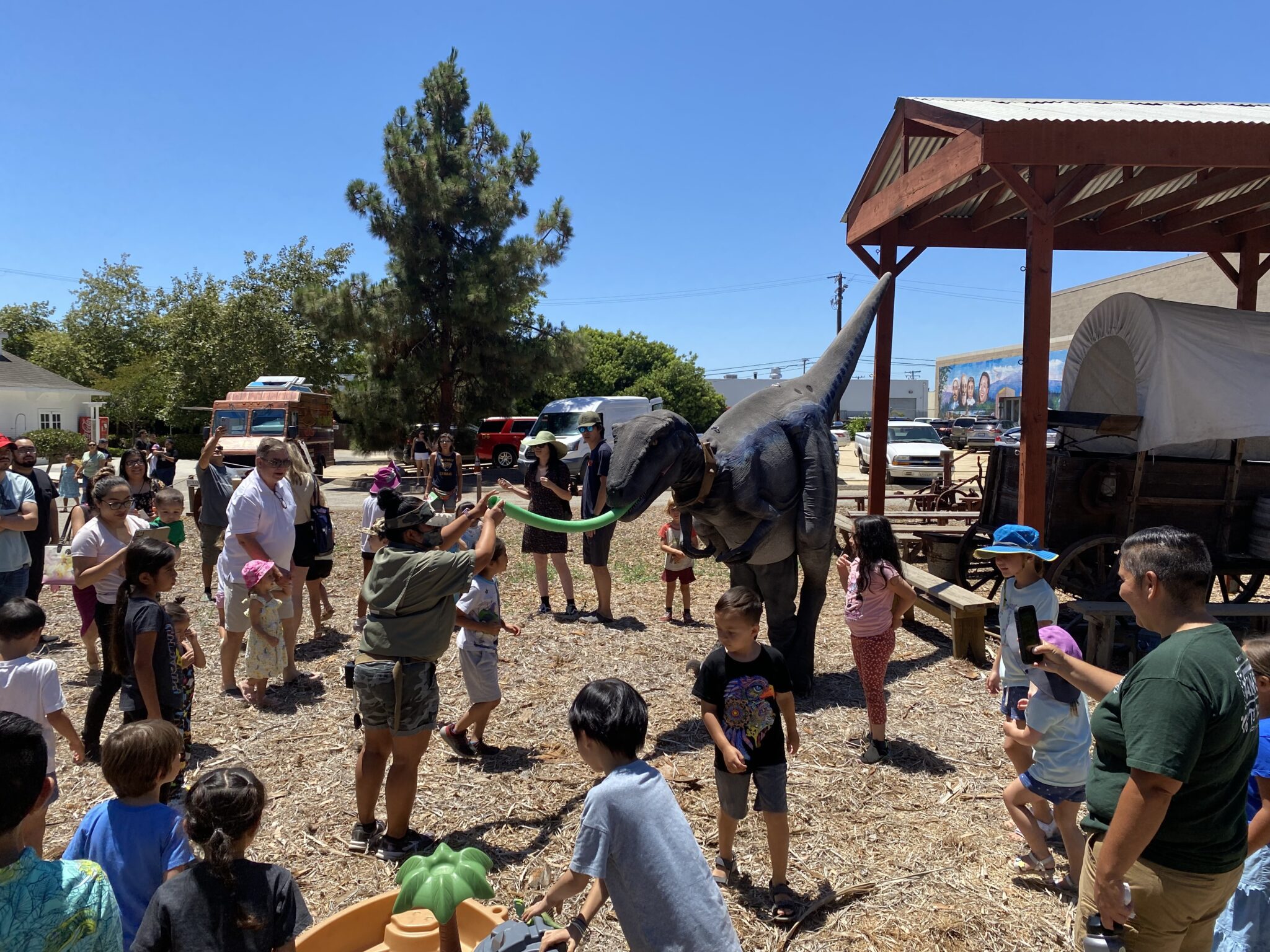 As home to the largest Vietnamese population in the United States, Asian Americans make up  about one-fifth of the population in Orange County. The Asian American, Native Hawaiian, and  Pacific Islander (AANHPI) population in OC is steadily growing. That's why it's more important  than ever to recognize and uplift the rich history of AANHPI peoples in OC not just during the  month of May, but every day of the year. At Heritage Museum, we are celebrating AANHPI  heritage by highlighting the Mary Adams-Urashima Historic Wintersburg Collection. This  collection contains Adams-Urashima's research and advocacy materials as they pertain to  Historic Wintersburg and the lives of Japanese Americans in Southern California. Adams Urashima was the leading advocate in the effort to save Historic Wintersburg from erasure.  Adams-Urashima passed away in November 2022 after a battle with cancer, leaving behind her  a legacy of activism for the Japanese American community. Historic Wintersburg in Huntington  Beach shares the history of three generations of Japanese American experience, from  immigration in the late 19th century to the return from incarceration following World War II.  The 4.5-acre historic landscape contains several structures—the majority over a century old— including one of the oldest Japanese missions in Southern California and a former goldfish farm. 
By entrusting her collection to Heritage Museum, Adams-Urashima has ensured that her  research and efforts will extend long past her lifetime. As the collection is processed and made  accessible, we at Heritage Museum will provide scholars and members of the local community  access to these invaluable primary source materials relating to Wintersburg. This summer, at our free, annual Dinosaurs to People event on Sunday July 9th from 11am-3pm, HMOC  
Archives will exhibit a sneak-preview of the Historic Wintersburg Collection. With countless  local vendors, engaging live demonstrations, and fun opportunity drawings, this celebration of  our cultural and natural history is not to be missed. If you are interested in learning more about  Japanese American heritage in Orange County, this event will be the perfect opportunity to get  an exclusive hands-on look at the Historic Wintersburg Collection.  
In April, Heritage Museum had the pleasure of exhibiting books and photographs from the  Mary Adams-Urashima Historic Wintersburg Collection at the UCI Teacher Academy's Teaching  for Justice Conference. The theme of this AAPI Studies-focused gathering of educators and  community members was "Bridging Communities for AAPI Belonging and Well-Being." While  speaking with teachers, students, and scholars in the exhibit hall, Heritage Museum  representatives engaged in meaningful conversations about the strides being made to make the  museum a more inclusive space for everyone in the community. This means broadening the  Euro-centric lens of traditional Orange County historical narratives to include the history of  Asian American, Native Hawaiian, and Pacific Islander people in this region.  
For too long, our popular "California Gold Rush" field trip program has focused heavily on the  story of pioneers who migrated westward to California in search of wealth. We omitted the  indigenous caretakers of the land, the Mexican settlers, and the Chinese immigrants who built  the transcontinental railroads. While these histories tend to be more difficult to come to terms  with, they are equally as important. We want all students who visit the museum to be able to  see themselves in history. That's why we are diligently revising our field trip programs to  include the history of marginalized groups in the California Gold Rush. Beginning in the upcoming school year, when teaching about modes of travel, we will teach students that the Chinese immigrant workers who revolutionized travel by building the transcontinental railroad  were not welcomed in California.
Each May, it is especially important to discuss the May 10,  1869 completion of the transcontinental railroad. This monumental event was the rationale  behind making May "Asian Pacific American Heritage Month" back in 1990. We hope that by  incorporating these and other stories into the curriculum, students will leave HMOC with a  more complete idea of California Gold Rush history.  
At HMOC, we are making efforts to do and be better each day. We acknowledge that we aren't  perfect and we don't have all the answers. There is room to grow, listen, and learn. In doing so,  we strive to uplift the heritage of Asian Americans, Native Hawaiians, and Pacific Islanders not  just in May, but all year long. 
Mission Statement: Heritage Museum of Orange County is a cultural and natural history center dedicated to preserving, promoting, and restoring the heritage of Orange County and the surrounding region through quality hands-on educational programs for students and visitors of all ages. 
Visit heritagemuseumoc.org for more information about Dinosaurs to People, other events, and  programs.