The Alarm is ringing for the 2022 school year and while pressing snooze may be tempting, we suggest being prepared to minimize challenges with the transition. 
According to ABC News, last year's school shopping comes with its challenges, spikes in prices, demand leading to a shortage, and stress of how classrooms would be run. Now that we have somewhat acclimated as resilient beings, we are faced with uncertainty in this year's back-to-school shopping and this article will provide a beacon of hope for all who are aimed to have a successful shopping experience. 
The jitters of back-to-school affects everyone in the family, and for that reason, we have created a list of the most essential supplies, gear, and technology to streamline the process and save some extra cash. The worries of making lists, shopping locations, and costs will be outlined for you here as a tool. 
Pro tip: If you visit retailmenot.com and install the extension to your web browser, promotions will be applied to your checkout if the store supports the deal finder. A list of stores accepting promotions as listed on their website, which includes many popular department stores. 
Back to School 2022 
We've got a little bit of everything for: little ones, high schoolers, and college students! 
Writing Tools
Very essential when returning to school, whether we lose them or are being a good friend by "lending" to those that forget pencils, ballpoint pens, markers (including felt tip, sharpie, and washable Crayola), crayons, highlighters, or colored pencils. For that reason, we recommend buying in bulk, Amazon has great deals and if you purchase more than $25 worth of items, shipping is free! Also, the convenience of ordering at your fingertips adds less stress to the experience. 
For those who have a bit more time to shop, Target, Walmart, and Staples work great as well. 
Backpacks
A must-have for students going back to school and we recommend the Kopack backpack and the Kopack laptop backpack for high school and college students because they have S styles of shoulder straps that improve comfort and a laptop pocket for secure storage (most start at $30)
For the little ones, the High Sierra curve backpack has the same idea of comfort at a smaller scale. They come in many styles and the first sign-up shopper gets 20% off their first order. Additionally, this store supports retailmenot promotions. 
Notebooks and Binders
The organization has become essential when it comes to all of the work our kids get assigned to them, helping them with a three-ring binder and dividers for ultimate storage. Zazzle offers a neat customizable binder option, an activity both parent and child can work on. Zazzle also is supported by retailmenot for promotional saving codes.
Also, for keeping papers from being shoved in their backpacks opt out for notebooks instead of single-page packets. Office Depot has notebooks for 0.50 cents apiece, the best deal online at the moment (expires 9.10.22) and this store is also supported by retailmenot. 
Whiteboard/ Bulletin Boards 
Whether you're learning how to spell & count for little ones, or need reminders for older ones whiteboards and bulletin boards are the perfect tools. 
Instead of the traditional bland-looking whiteboard/ bulletin boards, the container store offers stylish whiteboards and bulletin boards to match most color schemes. They even have peg boards for children to hang any badges they might need for school or high school and college students that need a place to hang their keys. 
Back to School Furniture 
Desks can be great for organization, homework stations, and remote or hybrid learning. Ikea has great affordable deals and various styles that suit young and older children. 
Simpler desks like the MICKE  28 3/4×19 5/8 " are a good start for younger children and larger ones like the MICKE  41 3/8×19 5/8 " with more storage and shelving for high schoolers and college students. This store also supports retailmenot deals. 
For the older kiddos ….
Productivity and Enrichment apps 
Keeping track of homework and projects can be challenging for school-age students and organization is a valuable skill to learn for adult life. The Myhomework App is great for just that, it can be downloaded onto an apple or Android device. 
For a studying tool, we recommend Quizlet. This free study service has many features like flashcards, which you could then convert into a test or game. Students can even share digital flashcards of subjects ranging from math to history. 
And for social support and networking in regards to homework, assignments, and projects we recommend the Discord app. This app allows for entire classrooms to be added to a text thread and subtopics can be made to organize the discussions. 
Apparel
Tilly's:
Online warehouse sale has up to 80% off select apparel for teens and children. The website also has guides for girls' and boys' jeans fitting and styles to make shopping in person parent-friendly.  Popular shoe brands include Converse, Vans, Doctor Martins, and New Balance. When in doubt the classic Vans or Converse options are popular for most.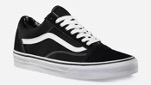 Is an affordable online source for apparel, shoes, jewelry, and hair accessories. The latest trends for little and older ones are versatile online shopping platforms. We suggest ordering a month in advance as shipping times on this site vary. It can be accessed on laptops, desktops, or even mobile devices. 
Back-to-school apparel starts from $15 for kids and teens. Enjoy Nordstroms Flash Events by signing up for the Nordstrom newsletter or visiting the website to get more information on sales by department (in-store or online). When online shopping, the retailmenot extension is supported and is giving cash back rewards. 
Top brands at Nordstrom Rack OC include: 
Nike, Ray-Ban, Volcom, NYX Cosmetics, UGG, Hudson Jeans, Paige, Joe's Jeans, Hurley, Calvin Klein, Michael Kors, Kate Spade, Free People.
Laptops
Best buy has a variety of laptop brands at affordable prices. The geek squad is an add-on service that we recommend for troubleshooting services, coverage can be found here. Additionally, Best Buy price matches other large retail stores, so no need to store hop. Also, if you'd like to see the item in person and there is a sale online, they also price match those listings.
Here is to a fun school year!