We may not know it, but there are so many activities for the kids to do after school, especially now with many restrictions lifted. Studies have shown high-quality afterschool programs promote positive youth development and give them a safe place to explore their potential. Not only do after school programs prevent risky behavior, but they also promote physical health, mental health and support emotional and cognitive development. We've come up with a list of great afterschool activities to get involved in! All local, all great activities, check this and many other guides like this on our website.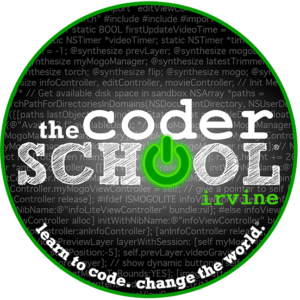 Hosts year-round coding classes for kids and is available REMOTELY as well. Celebrated as the number one after-school coding program for ages 7-18 in Silicon Valley, now available in Irvine! Register for a FREE 30-minute Sample Lesson by visiting our website and completing the form entitled "Book a Free Trial".
Open Mondays – Fridays 2:30 PM – 7:30 PM / Saturdays 9 AM – 3 PM

14200 Culver Drive, Suite 200, Irvine CA 92604

Contact: 949-655-0388

Find out more about The Coder School:
 A skill-based learning studio, mainly focused on fashion design. They offer classes on sketching, designing, creating and sewing, both in-studio and online! They also have many options for birthdays, private parties and special groups. 
Open Mondays – Fridays 10 AM – 6 PM and Saturdays – Sundays 10 AM – 3 PM

2477 Park Ave, Tustin, CA 92782

Contact: 714-259-0946

Find out more about Fashion Camp:
Fibo Kids Art Academy
Offers both online and in-person art lessons for children who enjoy expressing themselves through art or those interested in learning more and wanting to improve their own skills. Fibo also offers birthday or event parties both online and in-person!
Appointment required for services

2929 El Camino Real, Tustin, CA 92782

Contact: 714-579-1929

Find out more about Fibo Kids:
Fit First Youth Fitness Training 
Helps kids gain confidence, knowledge, and habits that help them fall in love with fitness. It also introduces kids to a healthy active lifestyle for the rest of their lives. 
Open Daily from 6 AM – 10 PM

50 Palatine, Irvine, CA 92612

Contact: 657-204-5427

Find out more about Fibo Kids:
Prepares children for success in school, their after school programs are unmatched. They partner with thirty-four school districts to provide before and after school academic and educational enrichment programs for children and families.  
Open Monday – Friday 7:30 AM – 4:30 PM
3731 W Cerritos Ave, Anaheim, CA 92804
Find out more about Cerritos Catalyst Kids:
Prides itself on providing the most enjoyable experience possible for its players. Kids as young as four can begin to learn the game of basketball, their constructive playing environment fosters substantial growth both as players and individuals. 
Open Monday – Friday 10 AM – 3 PM

12 Mauchly STE P, Irvine, CA 92618

Contact: 949-391-3215

Find out more about SoCal Elite:
Runs after-school sports activities and summer camps for all kids in Irvine. They focus on helping athletes improve their skills in their particular sport while maintaining an entertaining and safe atmosphere. All of their coaches are former players themselves who have previously competed at high levels. 
Open Monday – Saturday 10 AM – 12 AM and Sundays 8 AM -12 AM

14522 Myford Rd, Irvine, CA 92606

Contact: 949-466-3737

Find out more about AAA Sports Club:
Aims to build their swimmers into the BEST they can be, with help from professional coaching, team unity and character development. They also offer an American Red Cross LEARN TO SWIM program and many other certification courses. 
Open Monday – Friday 5PM – 7:30 PM

1001 Cadence Irvine, CA 92618

Contact: 949-278-1656

Find out more about SwimNation:
Specializes in kitchen safety and teaches children how to cook by introducing various age-appropriate cooking techniques. They also teach children the basics of setting and clearing a table, execute proper table manners and introduces them to the various utensils and appliances. 
Open Monday – Saturday 9 AM – 5 PM

15435 Jeffrey Rd #132, Irvine, CA 92618

Contact: 949-679-8390

Find out more about Lil Chef School: