Girl Scouts of Orange County is committed to supporting families and girls during times of uncertainty. During the month of October, Girl Scouts will offer two free webinars (one in English and one in Spanish) for an essential conversation on parenting during the pandemic. Leading child development experts will provide actionable tips to set Orange County's youth up for success during these challenging times. Attendees will learn new ways to help Orange County youth navigate change with confidence and resiliency.
Event registration information is below. For help with registration or questions, please reach out to [email protected].
From Surviving to Thriving: Parenting During the Pandemic
Dr. Andrea Bastiani Archibald, Applied Developmental Psychologist
Thursday, October 8, 2020
7:30 PM – 8:30 PM – PDT
Register Here
Aprendiendo a sobresalir con la crianza de los hijos durante la pandemia
Dr. Sarah Ruiz, Psicóloga pediátrica en CHOC Children's Hospital
Jueves, 22 de octubre, 2020
6:30PM – 7:30PM – PDT
Presentado en español
Este evento es presentado por Girl Scouts of Orange County y el hospital de niños CHOC, Programa de Educación para la Salud Mental de los Niños.
Registrese Aquí
About our Featured Speakers
Andrea Bastiani Archibald, PhD is a developmental psychologist who speaks frequently as an authority on child development, parenting, leadership, diversity and inclusion, the intersection of social, emotional and physical health, and cultural influences on youth.
Andrea was an executive at Girl Scouts of the USA (GSUSA) for over 10 years, where she led the Research Institute and used such insights to advance the interests and needs of girls, drive the organization's national strategy and development of new partnerships, and integrate relevant, mission-based digital solutions.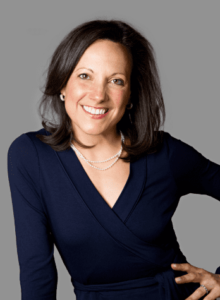 Sarah Ruiz, PhD obtained her doctoral degree of Pediatric Psychology at the University of Minnesota. Prior to coming to CHOC Children's, Dr. Ruiz completed her Pre-Doctoral Internship at the Lurie Children's Hospital of Chicago. She has completed her Post-Doctoral Fellowship at CHOC Children's Department of Pediatric Psychology and will be joining the department, this September. She is passionate about working with children and adolescents with anxiety and depression.