Unmatched Indulgence in Luxury and Adventure that are designed to help you make the most of your time exploring NYC and the rest of your time enjoying the Luxury in the Big Apple's most spectacular Hotel.
Some things you never want to end. This is an Experience to Cherish!

Discovering the Ideal Getaway for you and your Family 
In the middle of the City where you are made to feel like a VIP has been found for you to help save you time. Loews Regency New York Stay a couple of days to a full week!
                                     MEET LOEWS REGENCY NEW YORK
Loews Regency New York Hotel blends Modern Design with a classic style.
The Hotel's expansive 24 foot high ceiling provides a grand entrance for the Guests' Arrival.
There are 379 Guestrooms and suites seamlessly blending that Art Deco Design.
An institution in NY since 1960! The Design style will immerse you in the old NYC.

Here is why we love this Hotel and Highly recommend this to you and your Family.
We understand that time off work and searching for that special getaway is important.
When you stay at the Loews Regency New York.
                                     Exceptional Service
Exceptional Service is arguably the most important factor and can attest to that first hand,  this Hotel will make your stay feel incredibly welcome and safe.
While in a new City visiting, it can feel intimidating so having a Concierge that is knowledgeable and friendly is a win!
Every Member of the staff is courteous, attentive, intuitive and genuinely pleased to assist you.  The Staff goes to great lengths to offer a level of personalization. Your preferences are quickly noted. The attention to detail is what gives guests a sense of genuinely welcomed and cared for. The level of Hospitality  is the key differentiating characteristic that makes Loews Regency New York stand out.  Hands down the ultimate in impeccable service.
Location Location Location is everything. Located on 540 Park Ave 
Taxis as you step out the Hotel Lobby
The Upper Eastside is a Prestigious Neighborhood
STAY
The Rooms are spacious and clean. They are tastefully decorated with high quality Decor and furniture. The bedding is premium. The room offers fast complimentary WIFI.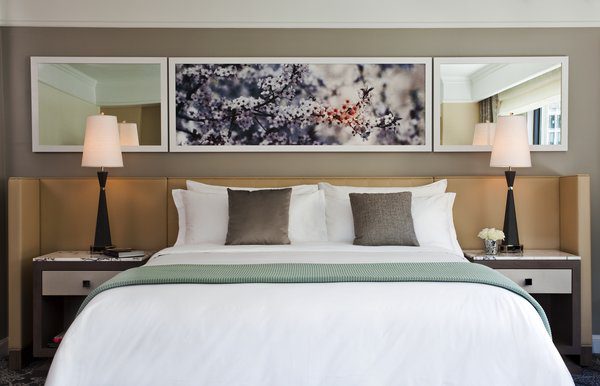 You have a mini bar available to you. The Room has a Desk and large windows for natural lighting.
A gorgeous bathroom flows from the rest of the space. It is an integral part of the design. And it will offer an experience that's as important to the guest's stay as any other element of the hotel's offering.

The Bathroom is a retreat! With two shower heads and two sinks. 
There is a frosted door to offer privacy.
As you get ready for your day, you can watch TV in the Bathroom to catch the News and up to date weather.
Amenities
The Hotel Amenities Features a
 Spa and Fitness  area
The 1,700 square foot fitness facility features state of the art cardiovascular and strength training equipment.
The Salon called Julien Farel Restore Salon and Spa offers an unparalleled level of sophistication to each guest.
SPACE
Weddings
 Create a lavish or simple background to your Event.
 The understated elegance of our timeless destination enhances special gatherings.
Meetings
With the latest in audio-visual equipment, we can configure any one of our venues to meet your requirements, and make your event distinctly memorable.
DINING
Executive Chef Manjit Manohar offers an all American Fare with market fresh ingredients in a contemporary setting.
The Regency Bar and Grill epitomizes superlative fine dining.
    

           The ambience, staff service and Brunch was delicious and I can't rate it high enough!
The Hotel offers
Family Friendly Eats
to name a few….
This is a place that captures the nostalgic spirit of the Big Apple and celebrates the timeless pleasures that this City has to offer.
There is something different about the Loews Regency New York Hotel.
It's a place that families and friends have quietly escaped to for generations in pursuit of  beauty and adventure. We know this will be a wonderful stay for your family as well.
Please visit the website to learn more about your next Vacation: